Toasterr x
Honorary Member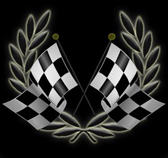 Join date

: 2010-01-17
---

Ferrari 288 GTO



Since this blog has been dead for a while, I decided to put up another review, this one of the Ferrari 288 GTO. Known as simply the "GTO" in Forza, it is one of the three cars in Ferrari's entire car heritage and history to ever wear the GTO in it's name. Seeing as another one of those cars is the Ferrari 250 GTO, which is in some eyes an iconic Ferrari, it makes no sense why it isn't driven more in Forza. It starts high in B class, so it has plenty of room to get to A class. It's not particularly cost-prohibitive when you compare it to the F50 and the F40. And, overall, it looks fantastic. Because it's displacement is a mere 2.9l, it was Llama and I's original choice of car for an upcoming Touring Car Championship. We were looking forward to passing those silly Astras and Cosworths with a nose-thumb and a wink. Unfortunately, the specs changed, so we couldn't use it. In my spare time, though, I tuned it and found it to be a pretty formidable racer in A class.

First, though, let's start with how it drives stock. From looking at the stats, it's clear that this car was built for speed first. Grip was an afterthought. This resulted in the car zipping past on the straights, but then scrubbing it's way through corners. Most of the problem was the tires - they were far too skinny to support the amount of power this thing puts down. They would look more in place on a minivan than a supercar. Despite the lack of available grip, the 288 proved to have good suspension balance. With even a few tire upgrades, this car could be potent in B class as well, despite the lack of room.

So, down to upgrading, then. First and foremost, some wider tires. We went for 275's because that was the limit for the championship we were building the car for. While we were at it, we put every single handling upgrade available. This means springs, brakes, and making the car weight just a smidgen over 2200 lbs. Much to Llama's dismay, I insisted that the car needed aero to keep the handling rating high, to compensate for the tire limit. Because of the insanely low weight, little was done to the engine except for manifold and exhaust upgrades, to make the car even lighter.

After all of these upgrades, tuning proved to be very easy. In typical Ferrari fashion we found that the suspension settings, even on a car as old as this one, are very neutral and forgiving. They don't make the car push and the tail doesn't slide out. So we tuned it to be even more sharp-turning without losing the solidity of the car.

Finally, the car was ready. Despite the car's small 6.0 speed, it's 7.0 acceleration feels like more, and it's enough to be a worthy adversary to the F355C on Maple Valley and Laguna Seca. The GTO's 6.3 handling and braking are high for A class, and as said before it is a very neutral-steering car. Launch is 6.8 and is enough to get it off of the line quickly. All said, though, it doesn't have the extreme cornering capability of the Lotuses and such, but it is a good alternative to an Aston Martin Vantage or Lamborghini Gallardo in terms of grip. I've had a lot of success with this car in the RWD hoppers, even on longer tracks. Unfortunately, this car's lack of speed relegates it to the short tracks only in the AWD hoppers, but this car deserves a spot in your garage if you need an oddball car for short tracks.