Toasterr x
Honorary Member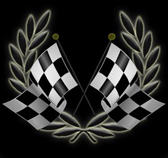 Join date

: 2010-01-17
---

Lotus Esprit V8



So, another car that we decided to do is the Lotus Esprit. It's arguably the most under-rated car in the game, and we wonder why. In January I had a tune for the Lotus Esprit and I loved it, even if it was lacking a little bit on the straights. But then again, Lotuses aren't supposed to be drag strip dynos. They live to go around corners. Sure, the design and the technology is getting on a bit now when you compare them to cars like the Beamers and the Mercs that they fight against. One might say that it's a losing battle, but I didn't think so. There isn't really anything wrong with this car. It has 350 hp and weighs 2850 lbs stock, so it's certainly no slouch on paper. Plus, since it's a Lotus, it should be incredible in the corners. All this, for a reasonable 45,000 CR. Why isn't it used more?

We took it out for a drive, on a track that suits it well - the Mazda Raceway. The car got off of the line great and powered down the straight to get to the corner in no time. It didn't take long, though, for the weakness of this car to make itself shown. Turn-in? What's turn-in? The steering felt pretty numb, with a fair bit of body roll. The only point where you felt the steering kick in is when you got a kick in the backside from hopping on the throttle too quickly. Despite this, though, the grip to the road was good, with little understeer. Once you got out of the corner, it blasted out so quickly you'd think it was AWD. All in all, though, not a terribly fun car to drive for a length of time.

So, a lot of work to do. We decided that B500 wasn't enough PI points to fix the car's turn-in issues and still keep it competitive, so we brought it up to A600 instead. One thing we've found out so far is that RWD cars mainly suffer from the same problem - great in the corners, but seriously lacking on the straights. To combat this, and since this car's platform is so stable, we put mainly engine upgrades to this car, bringing it from 350 to 463 hp. We also fitted uprated springs, sport weight reduction, an improved driveline and a differential. We didn't bother with aero - it does more harm than help if the car is already light and puts a lot of rubber to the road. Satisfied with the way the car drove, we took it to the hoppers. After the S5 and the Lambo drivers stopped laughing at my choice of car...

...I then went to humiliate them. Extreme stability in the corners, great entry and exit speed, this car lives to hit apexes. It's not bad on the straights either - while it's only got 463 horses, it turns out to be more than enough to lug the car around and keep up with the Lambos and S5s on the straights. This turned out to be my biggest surprise yet. I went to run the car on Catalunya to test if this car really is that fast - it was a full second faster than any other A600 car up there. I think I've discovered a new leaderboard car - I raced for hours in the hoppers and only lost 3 or 4 times to a Viper - and even then, I kept it in sight. This is one of the best RWD A class cars I've ever driven, and I swear I'm not saying that because I love Lotus cars. This is genuinely an incredible all-rounder car for the money. I highly suggest you have this car in your garage - it's one of FM3's biggest surprises.

TUNE IS AVAILABLE ON MY STOREFRONT FOR 5K CREDITS, OR AN UNLOCKED VERSION BY REQUEST.